Practitioners in Residence
Upcoming PiRs
Skype appointments for non-UC Berkeley students are also available.
Thank you for your interest; there are no upcoming PiRs events at this time. Please check back soon.
---
Want feedback on your project or just an opportunity to talk to an outside expert more generally?
The Blum Center's Practitioners in Residence program connects on-campus innovators and social entrepreneurs with a wide range of experts from Industry, non-profits, government, and social enterprises. Sign-up for in person or Skype 30-minute one-on-one consulting and mentorship conversations with a range of outside entrepreneurs and other practitioners working on projects for social good.
Who is it for?
Practitioners in Residence is open to all of the students in the Big Ideas network, including undergraduate and graduate students across all departments and disciplines. The program provides unique opportunities for real-world feedback, perspectives and mentoring as you pursue social impact. From one-on-one feedback on your big idea, to specific project or strategy questions, to perspectives focused to geographic regions and countries, this is your chance to connect!
Past Practitioners in Residence include: Elliot Anderson (Sanku Fortification), Sheila Desai (USAID India Mission), Jane Coyne (WE CARE Solar), Roger Chen (OATV), Andree Sosler (Potential Energy), Jenny Stefanotti (Stanford d.school), Andrea Spillman (Captricity), Timothy Lipton (ReAllocate), Philippe Sion (FSG), Paul Towne (CARE), Barb Krause (Global Social Benefit Incubator), Jinnat Ara (BRAC), Mahbubur Rahman (BRAC), Rick Moss (Better Ventures), Ellen Martin (FSG), John Gage (Human Needs Initiative), Arielle Moinester (Catholic Relief Services), Lisa Lin (Linchpin), James Bernard (Microsoft Education), Piya Baptista (International Finance Corporation), Sylvia Lee (Skoll Global Threats Fund).
Past Practitioners in Residence:
Naomi Baer | Stanford Center for Social Innovation and Partners in Scale
Areas of Focus: Financial inclusion, international development, technology for emerging economies, scaling organizations.
Monday, November 6, 2017 from 1:00 to 4:00 PM (PT)
Naomi Baer is the Center for Social Innovation's resident Social Venture Practitioner at Stanford and a current director at Partners in Scale, a firm advising social sector organizations. She also has executive team experience at Net Impact and Kiva. Naomi has previously served as a Big Ideas judge and mentor, so is a great resource for you as you prepare your pre-proposals as well as being a great industry insider!
Leila Makarechi | Head of Government Partnerships at Coursera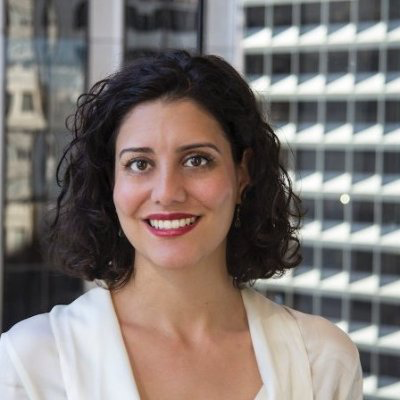 Areas of Focus: Strategic partnerships, public-private partnerships, scaling businesses, workforce education & development.
Wednesday, October 18, 2017 from 12:00 to 3:00 PM (PT)
Leila Makarechi is Head of Government Partnerships at Coursera, where she oversees global strategy and partnerships and leads the government and organizations team. Coursera brings 21st century skills to underemployed people by working with large public sector agencies seeking to train their countries' workforce in important skill areas like tech, data science, business and career readiness. Leila was previously Chief Operating Officer & Executive Vice-President of Program Management at Microclinic International, a nonprofit international organization aiming to revolutionize how deadly diseases are prevented and managed worldwide. She has experience working in Latin America, the Caribbean, India, and the Middle East.
Michael Kleinman | Founder, Orange Door Research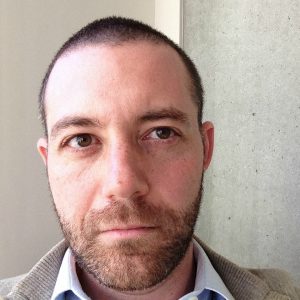 Areas of Focus: Human Rights, tech startups for non-profits
Thursday, October 5, 2017 from 1:00 to 3:00 PM (PT)
Michael Kleinman is the founder of Orange Door Research, a specialized polling and survey company, focused on the application of mobile phone data collection methodologies in developing countries and emerging markets. Michael was most recently Director of Investments at Humanity United, one of The Omidyar Group philanthropies. Prior to Humanity United, he worked for NGOs in Afghanistan, Iraq and across east and central Africa. His writing on development and philanthropy has been published in Vox, The Guardian, Stanford Social Innovation Review, San Francisco Chronicle, LA Times and elsewhere. He is also the author of Expat Etiquette: How to Look Good in Bad Places. He is a graduate of Yale College and Harvard Law School.
Rick Moss & Wes Selke | Managing Directors, Better Ventures
Wednesday, October 4, 2017, from 4:00 to 6:00 PM (PT)
Have a startup but need some advice? Sign up for a one on one counseling session with Better Ventures and improve your venture. This event is specifically for companies using technology to address one of the following impact goals: 1) to narrow the opportunity gap (e.g., education, government, finances, career support), 2) to improve health outcomes, and 3) to accelerate the transition to a clean energy economy. Once you register, you will receive a confirmation email that links to a google form where you indicate your preferred 15 minute slot with the Better Ventures team. We encourage at least two co-founders from your startup to attend. If you can, come prepared with your pitch deck and a version (even a mock-up!) of your product/service. We are excited to hear about your startup venture!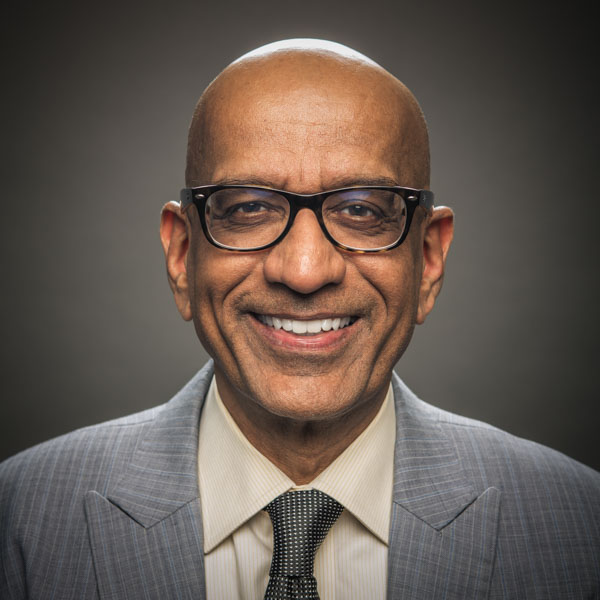 Areas of expertise: Energy and Environment, Renewables and Clean Energy 
Monday, March 13, 2017 from 3:00 to 5:00 PM (PT)
As Senior Director of the Clean Energy and Water Group, Amit Bando is responsible for managing and growing Winrock's technical expertise in water and clean energy. Previously, Bando worked with Fortune 100 companies and international financial institutions to design, finance and implement market-based clean energy and urban infrastructure development programs. In 2009, Bando became the inaugural Executive Director of the International Partnership for Energy Efficiency Cooperation (IPEEC) at the Organization for Economic Cooperation and Development (OECD). This international ministerial forum, hosted by the International Energy Agency (IEA), aims to increase deployment of clean energy technologies across the globe. At IPEEC, he coordinated regulations, policies and blended financing mechanisms for energy efficiency, renewable energy and climate change efforts among G-20 member nations. Previously, as a policy scientist at the U.S. Department of Energy and in the private sector, Bando promoted innovative financing for clean energy initiatives and climate change mitigation and adaptation options in more than 60 countries. He completed his graduate and post-graduate studies in economics, finance and statistics at the University of Minnesota, the University of Chicago, the Delhi School of Economics and St. Stephen's College.
Areas of expertise: design (user experience, interaction, visual, graphic), design strategy, storytelling, pitching and presenting, public artwork, installation and performance art, sound and sound design
Monday, March 20, 2017 from 2:00 to 4:00 PM (PT)
Oliver Blank is an artist, designer, and composer. His work restores a sense of intimacy to public spaces and his design projects focus on addressing the social challenges of today. Oliver is currently a program manager and senior designer at Google.org, the philanthropic arm of Google, which commits roughly USD 100 million in investments and grants to nonprofits using technology and data for social impact. In the past he has made things with UNICEF, Lego, Nokia, HP, Marvel Comics and many others. Oliver loves making things: civic things for nonprofits, cloud-based things for low-resource contexts, thoughtful things for museums, useful things for communities in crisis.
Glenn Yago | Senior Director, Israel Center; Senior Fellow; and Founder, Financial Innovations Labs®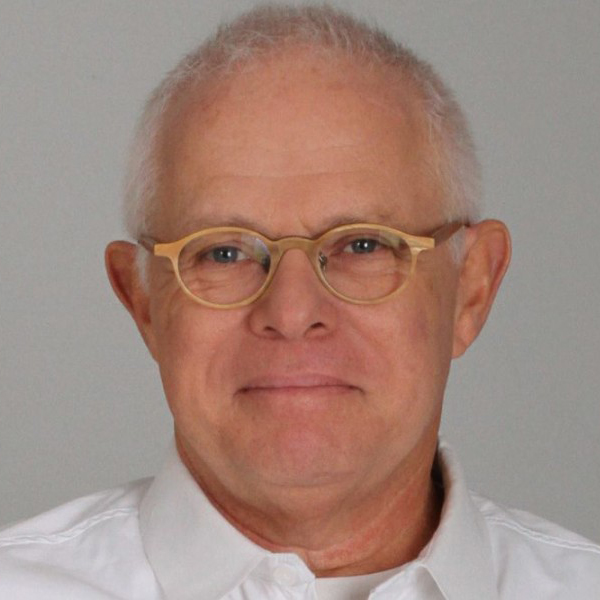 Areas of expertise: Non-profit Funding; Environmental & Social Financing; Financial Innovation; Sustainable Development; Renewable Energy
Glenn Yago is the Senior Director of the Milken Innovation Center at the Jerusalem Institute for Israel Studies and a Senior Fellow / Founder, Financial Innovations Labs® (Milken Institute-U.S). He is a leading authority on financial innovations, capital markets, emerging markets and environmental finance. Glenn's work focuses on the innovative use of financial instruments to solve long-standing economic development and social and environmental challenges. His research and projects have contributed to policy innovations fostering the democratization of capital to traditionally underserved markets and entrepreneurs in the United States and around the world. Glenn oversees a range of activities that are devoted to accelerating Israel's economic growth, bridging social and economic gaps, and securing Israel's global competitiveness through financial technology transfer that increases the impact of government policy, philanthropy, and private-sector investment. He is also a Dean's Fellow and Visiting Professor at the Hebrew University of Jerusalem Graduate School of Business Administration. He is a visiting professor at the University of California-Berkeley and University of California-San Diego.
Sangeeta Chowdhry |
Program Director, Economic and Political Empowerment, Global Fund for Women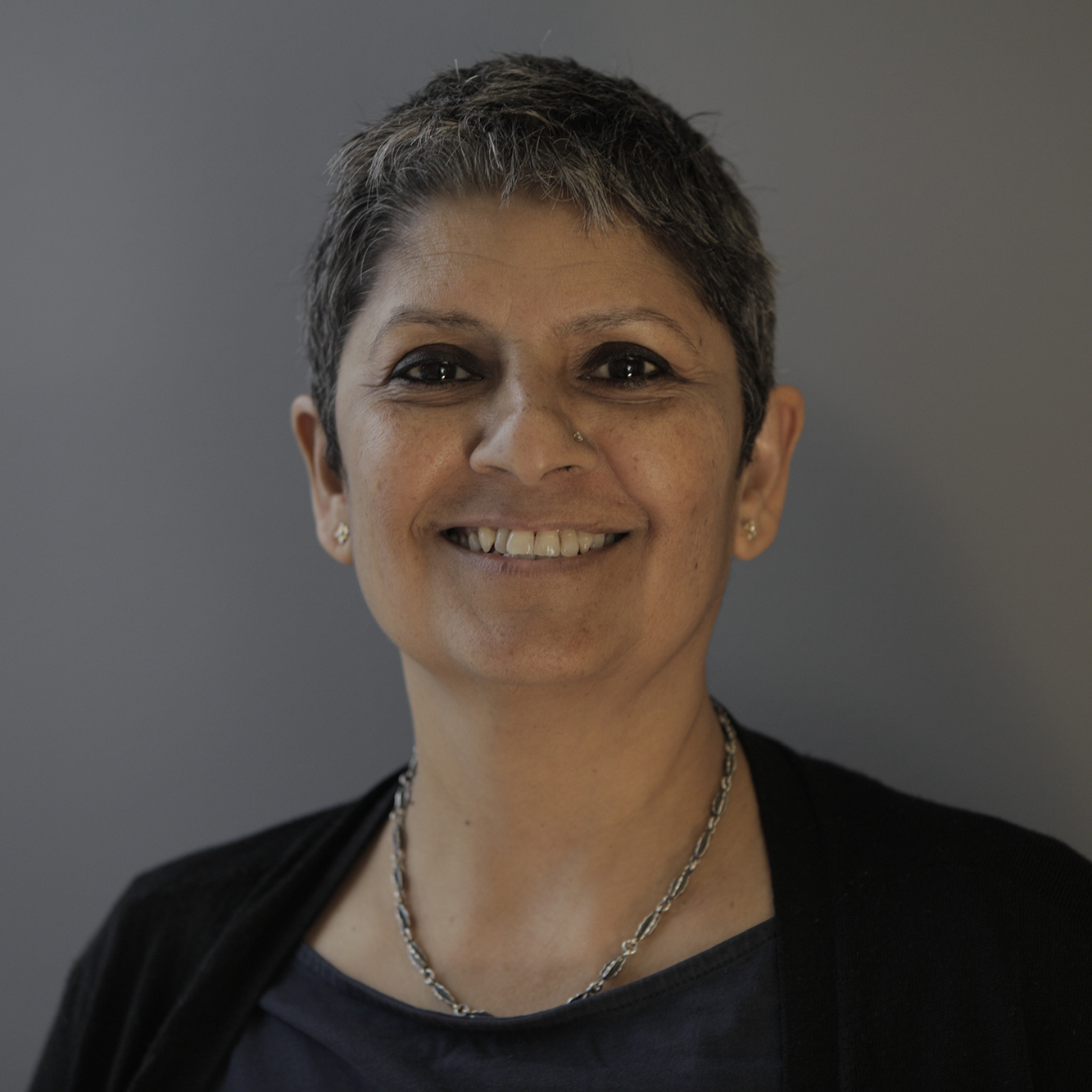 Areas of expertise: Business Development, Product Marketing, Market-Based Solutions, Social Entrepreneurship, Grant Development, WASH, Women's Empowerment, Fundraising
Sangeeta currently heads the Economic and Political Empowerment portfolio at the Global Fund for Women. Some of the key initiatives she has led have included a $6 million grant fund from the Dutch Foreign Ministry in support of grassroots women's leadership for economic and political empowerment and ending violence in Asia and the Pacific; a multi-year initiative in South & Southeast Asia to address trafficking in the context of labor and migration. She is currently leading a large initiative to end gender based violence against women workers in the garment industry in Asia. Before joining the Global Fund, Sangeeta led a 10-country study focused on bringing sanitation services to underserved urban populations across Asia and Sub-Saharan Africa for the Bill and Melinda Gates Foundation, and headed their initiative at the Acumen Fund piloting solutions to improve access to safe drinking water across India and Kenya. A native of India, Sangeeta has been engaged in various capacities in support of livelihoods projects – as Executive Director of League of Artisans, she worked to support local artisanal crafters and, prior to that, helped CARE India launch an institution focused on developing the livelihoods and microfinance sectors in India. At the American India Foundation, Sangeeta was involved in grant portfolio assessment and strategy development for livelihoods grant-making. Prior to transitioning to the social sector, Sangeeta worked in Silicon Valleys Semiconductor Industry.
Tchiki Davis |
Director/Consultant,Berkeley Well-Being Institute
Tchiki Davis, M.A., Ph.D., is a Berkeley graduate, well-being technology expert, and former IT for Society Big Ideas winner! She is a current consultant for the Berkeley Wellbeing Institute, where she builds products and interventions in Silicon Valley to deliver innovative ideas for increasing personal well-being. Her expertise also includes survey, program & course design/development/evaluation. This is a great opportunity for anyone interested in technology for social good or well-being, as well as getting insider tips from an industry expert who has gone through Big Ideas!
Areas of Focus: Technology for social good, well-being.
Hash Zahed & Ryan Shaening Pokrasso |
Legal Attorneys from SPZ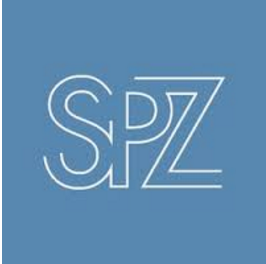 SPZ Legal is a Bay Area law firm who believe in the power of business as a vehicle for social and environmental change. Hash and Ryan are alums of the Boalt Law School, former Big Ideas Judges & Mentors, and have a wealth of experience in the legal formation of start-ups and social ventures. This is a fantastic opportunity for any entrepreneur looking to incorporate their business!
Areas of Focus: legal structuring and incorporation

---