UC Innovation Ambassadors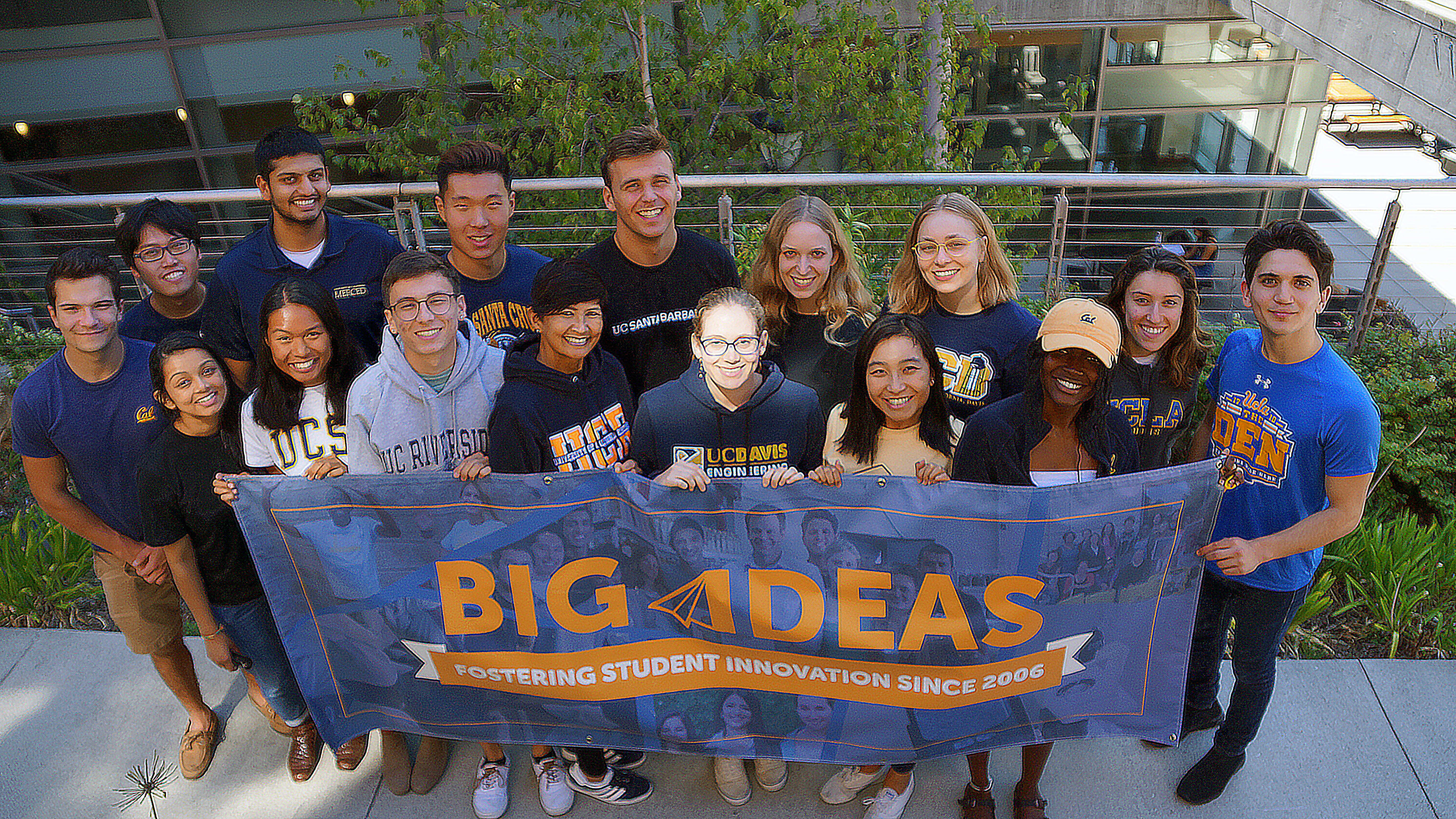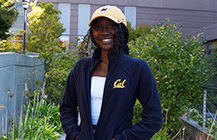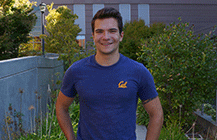 About Cheukai
Cheukai is a 2nd year intended Business Administration & Global Studies double major at the University of California, Berkeley. She has a passion for social impact consulting and sustainable economic development in developing nations in Africa. Social impact innovation and entrepreneurship is an intersection of her pursuits that she has enjoyed exploring and is excited to expand on. She has been able to build on these interests with a wide array of internships and experiences, from interning for former Governor Jerry Brown to being a Mckinsey & Company Freshman Diversity Leader. She is currently the president of the Haas Undergraduate Black Business Association on campus as well as a leadership scholar. In her free time, Cheukai likes to hammock, analyze films and visit parks to lay in the sun.
About Tristan
Tristan is a freshman at the University of California, Berkeley, pursuing a B.S. in Civil and Industrial Engineering. During high school, Tristan began his school's entrepreneurship club, which enacted a four-phase energy audit for their school district. He launched his own restaurant delivery service (5280 Delivery), and was a returning intern with the Global Livingston Institute: a Denver-based NGO promoting sustainable development in rural and urban areas of East Africa. Tristan is still engaged in his community by promoting youth travel opportunities and global entrepreneurship efforts between coworking spaces in Colorado and Kampala. Tristan believes social entrepreneurship can be used to improve global socioeconomic status and dreams of becoming an entrepreneur in global infrastructure.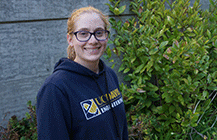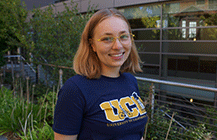 About Karenna
Karenna is a fourth-year biomedical engineering major at the University of California, Davis. Through her various projects she has worked on, Karenna has developed a diverse skill set that applies to both the engineering and entrepreneurship fields. Her experience includes co-founding an app based startup called Blu, holding leadership positions within the BioInnovation Group, and interning at Evolve BioSystems. Karenna is very passionate about helping people get the resources they need so that they can further their own innovative ideas. She firmly believes that anyone can be an innovator with the right kind of help. While her studies and activities keep her busy, in her free time she enjoys cooking, going running, and being a radio DJ at KDVS.
About Lisa
Lisa is in her final year of a Biological Systems Engineering degree from the University of California, Davis. During her time as an undergraduate, she has co-founded two start-ups and the first biotechnology undergraduate-research group in the nation. In addition, she has biotechnology operations and management consulting industry experience. Lisa hopes to leverage her entrepreneurial and industry experience to enable others at UC Davis to create meaningful social change on campus and around the world, through the Big Ideas contest and similar opportunities.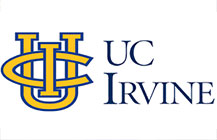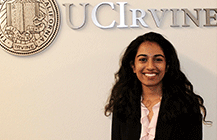 About Heba
Heba is a graduate student at UC Irvine pursuing masters in biotechnology management. She studied chemical engineering and has worked with Allergen as a marketing intern this past summer. She is passionate about innovation and entrepreneurship and enjoys reading about successful startups and also learning from unsuccessful ventures. She likes working in cross functional teams and believes that a good team is a major key to success of a business. Se believes that social entrepreneurship gives the opportunity to people who have similar goals to solve different community problems and has the potential of making a huge impact on society. In her free time, she likes to play basketball and to go to F45 gym classes, as well and go to the beach with friends.
About Karishma
Karishma is a fourth-year Biological sciences major at the University of California, Irvine. She has contributed to the establishment of an on-campus organization called Student Health Outreach to raise public health awareness for underrepresented and financially underserved communities in Orange County. Karishma also is a Teaching Assistant for Diversity in Medicine, a Public Health course at UCI. Through this program, she has been able to bring medical professionals from Southern California to educate UCI students about the importance of adequately addressing the cultural disparities in healthcare. Through her various involvements, Karishma has developed an ambitious pioneering attitude in both the biological and health science fields. She is passionate about finding innovative solutions that will alleviate issues surrounding public health disparities.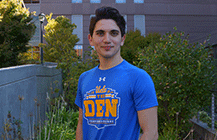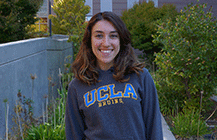 About Mert
Mert is a senior at the University of California, Los Angeles, pursuing a B.A. in Business Economics. He is striving to master growth driven business development through sales, strategy, and marketing. Thus far he has founded and scaled his own company to a team of 6, consulted 11 ventures across 4 continents and has recently interned with Deloitte Consulting. Outside of professional pursuits he is also involved with the residential life, returning as a lead Resident Assistant to the technology and innovation community.
About Shirin
Shirin is a senior majoring in Gender Studies and minoring in entrepreneurship at the University of California, Los Angeles. She is interested in learning about different social issues to help construct a solution to resolve critical issues that many face everyday. She takes her entrepreneurial mindset and focuses on how an acknowledged matter can be solved. She is currently working on her own startup that will move society towards using products with 100% zero waste. Her passion for social entrepreneurship sprouted from her love for the law. Shirin believes in using the power of the law to support and further various social changes that will make a long-lasting impact in local communities and globally to better the lives of billions.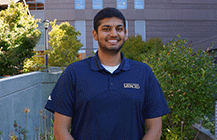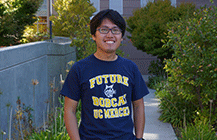 About Arjun
Arjun is a 1st year Masters student studying Bioengineering and also a Pre-Med candidate at the University of California, Merced. Arjun has had past internships in research and engineering in Stanford and UC Merced in the following topics: clinical immunology, microbiota, nanotoxicity, electrophysiology, solar collectors, and food processing. Throughout his undergrad, he has been involved with Student Alumni Association (SAA) and Engineers for a Sustainable World (ESW). Arjun has been leading the Aquaponics and Hydroponics division in his campus for 2 years. The past year, Arjun Kohli served as President for both ESW and SAA and earned the President of the Year and Club of the Year Awards from UC Merced. Arjun believes in an interdisciplinary and collaborative approach to solving problems with a triple bottom line strategy. Arjun loves to take part in basketball, soccer, yoga, running and weight lifting.
About Haoyu
Haoyu is currently a Ph.D. student in Electrical Engineering and Computer Science at the University of California, Merced. He joined in MESA Lab in 2017, which was founded by his advisor, Profesor YangQuan Chen. Haoyu is interested in Precision Agriculture, Big Data, Deep Learning, sUAS Remote Sensing/Application. He was the team lead in the Intelligent Bugs Mapping and Wiping (iBMW): an affordable robot for farmers, which won 1st place in the 2018-2019 Big Ideas Contest in the Food Systems category and a Grand Prize finalist. He looks forward to helping inspire innovation and entrepreneurship at UC Merced.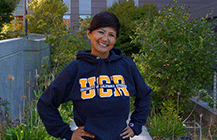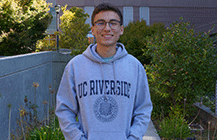 About Garri
Garri, a University of California, Riverside, Alumna and current MBA candidate, is an engaged member of the best-in-business honor society – Beta Gamma Sigma. She has also served as interim president while building UCR's first chapter of Tau Sigma – an honor society for transfer students. As a graduate student of AGSM at UCR, she continues to bridge relations between undergraduate and graduate populations. Garri has worked her entire first year as a grader and teaching assistant. Leading discussions in Ethics and The Law in Business, she challenges her students to apply course lessons in improving their communities. These roles have allowed her ample practice in providing consultancy with respect to strategy in advancing innovation – especially in, but not limited to -- business. This includes helping students shape business plans and proposals. A single mother of three, she loves camping and road-tripping with her family.
About Kyle
Kyle is currently a sophomore studying business at the University of California, Riverside. He is treasurer of Highlander Racing, UCR's chapter of the Society of Automotive Engineers as well as an ambassador for the school of business. He currently leads a project called SARU, which intends to reduce the complications with recycling on campus. He hopes to expand the project to other universities in California. This past summer, he had the opportunity to intern at Delta Electronics, a global provider of power and thermal management solutions. His interest in social entrepreneurship comes from wanting to resolve the hardships in everyday life and bringing a smile to people's faces. In his free time, Kyle enjoys basketball, tennis, and trying new foods.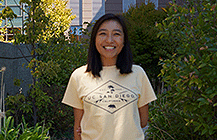 About Amy
Amy is a graduate student at University of California, San Diego getting her Masters in Biology. She is the founder and CEO of Partners in Life, which uses on-demand, geolocated services to help coordinate healthcare providers. Amy strongly believes in serving the underserved community. In her spare time, she volunteers with the Asian Pacific Health Foundation to help spread awareness, educate, and screen for Hepatitis B/C, the Ethnos English Conversation Group to provide conversation services to the local non-English speaking population, and the UCSD Student-Run Free Clinic. She also founded a student doula organization at UCSD called Junior Hearts and Hands to spread awareness about doulas and show how doulas can empower women during their birth. As a 2nd year Big Ideas Innovation Ambassador, she is excited to continue to connect students and their social ventures to entrepreneurial resources both on and off campus. Some of Amy's hobbies include kickboxing, surfing, and fishing.
About Summer
Summer is a junior at the University of California, San Diego, with a major in Bioengineering: Biotechnology. She has been passionate about entrepreneurship and innovation since her freshman year, when her group's project for a modified Foley catheter design became a finalist in the Big Ideas Contest (2017). She continued to learn more about bioengineering, entrepreneurship, and leading engineering teams through her involvement with the Biomedical Engineering Society (at UCSD and on a national scale), the Triton Engineering Student Council (TESC), the Gordon Scholars Program, and through conducting neuroscience research at the Salk Institute and UCSD's Autism Center of Excellence. As an Innovation Ambassador, she hopes to encourage students at UCSD to pursue their "big ideas" and increase awareness of resources for student-run projects.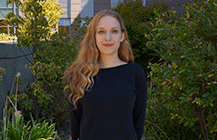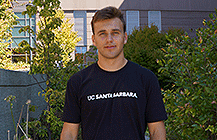 About Catherine
Catherine is a graduate student in Linguistics at the University of California, Santa Barbara. She is currently conducting language documentation research that involves fieldwork in Papua New Guinea. As an undergraduate, she co-founded Oxford Splash, an annual festival of learning where high school students can take unconventional classes taught by university students. More recently, she founded the UCSB Effective Altruism club, seeking to create a community of students exploring how to do good effectively. Moving from discussion to action, she is excited to join the Big Ideas team to help students get their projects off the ground and make an impact on society.
About Will
After playing college lacrosse at Denison University (OH), Will made the jump to pursue social entrepreneurship on the West Coast. In 12 months, Will started a venture bringing sports education to an underserved community, interned with social media start-up Holonis, and released music as the pseudonym Geronimo. Now a student in the Global Studies and Economics Departments at the University of California, Santa Barbara, Will has found a niche for himself making a social impact through entrepreneurship. His dream is to build community festivals around local music, environmental advocacy, and small businesses.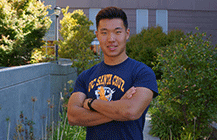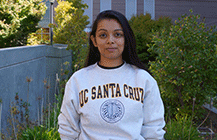 About Aaron
Aaron is a sophomore studying Business Managerial Economics at the University of California, Santa Cruz. He is passionate about innovation and entrepreneurship as he believes that "innovation is the only way forward." During his first year at UCSC, he co-founded SCEE (Student Creativity and Entrepreneurial Empowerment) and served as the first president with a goal to encourage students to think outside of the box, seek new ways to solve problems, and create products that challenge the status quo. The club hosted workshops and pitch contests that received a considerate amount of attention. Today, Aaron continues to work with the UCSC Foundation, various clubs, mentors, and startup accelerators to build up a community of student entrepreneurs. In his spare time, Aaron is a professional mountain biker and loves the outdoors.
About Zeal
Zeal is a Bioengineering Masters student at Jack Baskin School of Engineering, the University of California, Santa Cruz. She is a fellow NASA researcher and her current research focuses on developing a solid state nanopore device to detect signs of life on ocean world planets. Her passion for entrepreneurship stems from an experience working with small companies, startups and innovators. Collaborating with startups transforms the way one looks at problems and challenges. She is driven by out of the box ideas and technology development. Her research areas and interests include Astrobiology, Bioengineering applications for space, Biotech-startups, Bioinformatics, Project Coordination and Management, and STEM related workforce development.
About Dan
Dan is currently a Ph.D. candidate in the Chemistry and Chemical Biology Program at UCSF. He joined the Gestwicki Lab in 2016 to study how small molecule tools can improve our understanding of the network of molecular chaperones which maintain physiological protein fold and function. Prior to coming to UCSF he worked for two years as a Medicinal Chemist and one year in Business Development for the contract research organization Albany Molecular Research, Inc., working primarily on NIH-funded academic drug discovery projects. Dan is especially passionate about the intersection of entrepreneurship and social change in the drug discovery pipeline but looks forward to engaging with any and all Big Ideas.