Partners
Better Ventures PreSeed Package

Better Ventures and Big Ideas are excited to launch a new partnership in 2015-2016. Better Ventures is a venture capital firm that provides funding and support to companies creating scalable solutions to some of the world's biggest challenges. As part of their new PreSeed program, Better Ventures is committing $1 million to back pre-seed stage technology companies based in Oakland and Berkeley that are pursuing social and environmental outcomes.
Through our partnership, three Big Ideas finalists will be offered a PreSeed Package that includes fast-track admission into the PreSeed program and monthly speaker series, a private whiteboarding session with the Better Ventures founders, dedicated summer workspace in the Blum Center at UC Berkeley, and a chance to compete for $100K in funding from Better Ventures.
Echoing Green Fellowship Fast-Track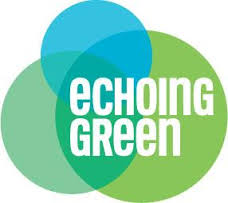 Big Ideas is pleased to continue it's Echoing Green Fast Track Partnership in 2015-2016. Echoing Green's mission is to unleash next generation talent to solve the world's biggest problems. Their fellowship program helps achieve this mission by supporting exceptional social innovators with funding and resources to launch and lead promising social enterprises around the world.
Through our Fast Track Partnership, Big Ideas will nominate two applicants to be advanced automatically past the first round of review into Echoing Green's internal due diligence phase. Members of the Big Ideas community who intend to submit Echoing Green Applications are invited to notify us of their interest, and we will share instructions on how to be considered for the fast-track nomination. Echoing Green Applications are due by Nov. 17: www.echoinggreen.org/apply.
Berkeley Crowdfunding Fast-Track Opportunity
 The Berkeley Crowdfunding platform provides UC Berkeley community members with a unique opportunity to raise money to turn their ideas to impact. Like Kickstarter, Indiegogo and other crowdfunding platforms, the Berkeley platform hosts goals and profiles of participating ventures, and collects private donations from members of the public who want to see them come to fruition. However, the Berkeley platform overcomes the need to provide tangible perks to incentivize donations, provides more favorable terms than for-profit alternatives, and allows teams to couple their social media and personal networks with the vast network of UC Berkeley supporters and Alumni for amplified fundraising success.
This year, 6 interested Big Ideas finalists will be selected to be featured on the Berkeley Crowdfunding Platform. Not only will this Fast-Track Opportunity allow selected teams access to the platform and its benefits, but it will give them added exposure and promotion among our extensive network of thousands of Big Ideas supporters. More information on how Big Ideas teams can take advantage of this opportunity will be shared later this fall.
Elevate Legal Resource for Social Startups

 Elevate Law and Strategy is a Bay Area business law firm that was founded on the belief that business can be a tool for powerful social and environmental change. They provide outside general counsel services to startups and small businesses on a range of business law matters including incorporation, compliance with securities and employment law, intellectual property protection, and drafting and review of business contracts. They also host a suite of free resources for startups on their website.
The team at Elevate Law & Strategy is collaborating with Big Ideas to offer legal support to socially-oriented startups through our Practitioner in Residence program and a Spring Workshop series. Opportunities to meet the Elevate team will be distributed through our Big Ideas Bulletin, and posted on our Events page.