Connected Communities
What are "Connected Communities"?
Communities in the U.S. and around the world are entering a new era of transformational change, in which their inhabitants and the surrounding built and natural environments are increasingly connected by smart technologies, leading to new opportunities for innovation, improved services, and enhanced quality of life for all. Connected Communities embrace new technologies and services to offer solutions to reach neglected populations, democratize information sharing, and bring people together. Information technology innovations have the power to enable governments, companies, universities, civil society organizations, and communities to collaboratively address some of the 21st century's most pressing challenges – including urban planning, education quality, social services and public safety. Yet, in our increasingly connected world, technology also can have negative effects as digital and social media further divide communities by creating "echo chambers" and "social bubbles." Thus, there is an urgent need for the development of tools and platforms to promote collective problem-solving and strengthen the social and economic fabric of societies.
The Challenge
The challenge for this category is to describe a novel solution that leverages the capacity of technology to engage and enhance the wellbeing of communities, campuses and cities. These approaches should stimulate new thinking to address key physical, social, or economic challenges facing geographic locales ranging from remote places to university settings to global metropolises. Solutions may focus on a wide range of areas, including but not limited to improving upon the livability of urban environments, encouraging civic engagement, supporting lifelong learning and knowledge sharing, enhancing good governance, promoting equity or inclusivity, and empowering individuals to improve their own wellbeing.
Examples of proposals that would fit into this category include:
An online resource that aims to improve the financial literacy of students and provides education on student loans, credit, and money management.
A shared home ownership model that makes housing accessible and affordable to individuals previously unable to purchase homes in a given city.
A mobile application that aims to promote the physical and mental health of students.
A solar electric microgrid system enables off-grid communities to produce and store renewable energy.
A web platform that helps first responders receive real-time crowdsourced information during emergencies.
A cloud-based speech recognition and speaker identification technology that empowers hard-of-hearing individuals to access in-person conversations.
Category Specific Rules
The "Connected Communities" category is open to all matriculated students across the 10-campus University of California system, as well all matriculated students from Makerere University.
Multidisciplinary teams are strongly encouraged.   For additional information about general contest rules, timing and how to apply, please refer to the Contest Application Requirements.
In addition to submitting a pre-proposal and full-proposal, if a team is selected as a finalist, at least one member of that team must attend theConnected Communities Poster Session on April 8, 2018 (2-5pm.)
Past Winners
Sponsor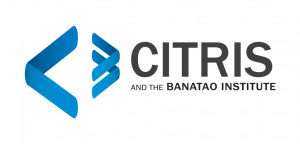 CITRIS and the Banatao Institute
CITRIS conducts research on problems that have a major impact on our economy and quality of life: conserving energy; education; saving lives, property, and productivity in the wake of disasters; boosting transportation efficiency; advancing diagnosis and treatment of disease; and expanding business growth through much richer personalized information services. More than 400 faculty members in engineering, science, social science, law, information management, health care, and other disciplines at four UC campuses (Berkeley, Davis, Santa Cruz, Merced) are collaborating with researchers at more than 60 supporting companies on CITRIS research.
Associated Students of the University of California (ASUC)
The ASUC is the largest autonomous student government in the nation, committed to effective student participation in all areas of student concern.