The Big Ideas Team
PHILLIP DENNY
DIRECTOR
AREAS OF FOCUS: community building, networks & partnerships, civic engagement, grant/proposal development, team building, strategy
ADVISING HOURS: Sign up online or available upon request.
CONTACT: EMAIL | (510) 666-9120 | 120A Blum Hall
ABOUT PHILLIP
Phillip Denny serves as the Senior Program Director of the Blum Center for Developing Economies, a position he assumed shortly after the Center was established in March 2006. He manages the Big Ideas@Berkeley contest–one of the oldest and most respected student innovation competitions in California. In this capacity, he has encouraged and supported approximately 1,400 interdisciplinary teams to develop creative solutions to today's most pressing social challenges. Under Phillip's direction, the Big Ideas Contest has helped secure millions of dollars in seed funding for student start-ups, expanded the contest to 18 campuses, and recruited over 1,000 industry, government and non-profit experts to judge ideas and mentor participants. He has also been integral in developing key partnerships across academia, private sector organizations, and entrepreneurship networks to strengthen social innovation initiatives on campus. As recognition for his leadership of Big Ideas, he received UC Berkeley's Chancellor's Outstanding Staff Award in 2015. Prior to joining the Center, Denny held leadership roles in multiple successful grass-roots and political campaigns, specializing in research and communications strategies for both candidates and organizations.

DANI BICKNELL
PROGRAM MANAGER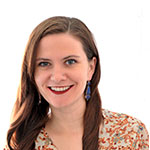 AREAS OF FOCUS: cross-sector collaboration, scaling up, social innovation, financial education, entrepreneurship and gender mainstreaming

ADVISING HOURS: Sign up online or available upon request.
CONTACT: EMAIL | 510-664-7424 | 120B Blum Hall
ABOUT DANI
Dani Bicknell joined Big Ideas in 2018, and currently serves as a program manager for the Big Ideas Contest. Overall, she has a decade of work experience in the private, public and nonprofit sectors. She obtained her Masters in International Development and Education from the University of Pennsylvania, where she focused on international development, social entrepreneurship, and gender mainstreaming. Prior to her current capacity at the Blum Center, Dani started her own consultancy, advising startups and organizations locally and internationally; in operations, project management, and informal education. In addition, she was a programme specialist in the Division for Gender Equality, at
UNESCO
, and prior to that she was a founding member of
LendUp
, where she created and scaled the financial education and social impact departments. Dani has consulted and collaborated in many different countries but has worked primarily in the U.S., Canada, Latin America and Europe.
MIMI KAPLAN
RESEARCH FELLOW

AREAS OF FOCUS: Domestic and international water policy, systems thinking, agricultural technology, sustainable development and design, life-cycle assessment

ADVISING HOURS: Available upon request.
CONTACT: EMAIL | 120 Blum Hall
ABOUT MIMI
Mimi Kaplan is the Sustainable Design Research Fellow advising on circular economy and environmental responsibility metrics for the Big Ideas Contest. Mimi is 1st year student in the Goldman School of Public Policy where she is focusing on California water policy. She received her undergraduate degree from Columbia University where she studied Sustainable Development. She subsequently worked in Jerusalem as a Fellow at the Milken Innovation Center, and the Middle East Office of the Quartet's project group, Shurook. In these positions, she utilized the tools of systems thinking and life-cycle assessment to develop and implement environmentally and financially sustainable small-scale water capture, treatment and reuse systems.

KAITIE PENRY
BIG IDEAS ADVISOR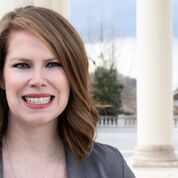 AREAS OF FOCUS: Cross-Sector Collaboration, Dual-Use Technology, Defense Innovation, Defense Technology, Product Development, Strategy & Communications

ADVISING HOURS: Sign up online or available upon request.
CONTACT: EMAIL | 100D Blum Hall
ABOUT KAITIE
Kaitie Penry is the University Program Director at UC Berkeley from the National Security Innovation Network (NSIN), an office under the Undersecretary of Defense for Research & Engineering. Kaitie has a decade of experience mainly working with the Department of Defense, as well as some time with the Department of State; she received her BA in International Relations from UC Davis and her MA in International Security from American University. Prior to becoming a part of NSIN, she worked for the United States Marine Corps in their Logistics Vision & Strategy office where she aided in the development of strategies for new technology and how that technology would be used by Marines; participated in interagency and multinational engagements, with a strong focus on humanitarian assistance/disaster relief situations; and led a team in analysis, goal setting, planning, and execution of new innovation initiatives. While at the NSIN headquarters, she worked on product design and development utilizing the Lean Launchpad methodology based on customer needs.