Innovation Ambassador Program
Are you interested in social impact, entrepreneurship & innovation, or public service? The Big Ideas Contest, open to all 10 system UC campuses, is seeking highly-motivated students interested in social impact and entrepreneurship to serve as Big Ideas "Innovation Ambassadors." Please email bigideas@berkeley.edu with any questions you may have about the role.
The Big Ideas Contest
Big Ideas is an annual contest opened to students across the UC system aimed at providing funding, support, and encouragement to interdisciplinary teams of students who have innovative solutions to pressing social challenges. Since its founding at UC Berkeley in 2005, Big Ideas has grown to become one of the largest and most diverse social innovation competitions in the country. It has inspired innovative and high-impact student-led projects aimed at solving problems that matter to this generation. These social ventures include for-profit enterprises, non-profit organizations, and community based initiatives, all of which are supported through the nine-month application process with a comprehensive suite of resources, including mentorship, expert advising, and workshops.
Innovation Ambassador: Role Description
Innovation Ambassadors work with students, academic and industry leaders, and the Big Ideas team to foster and engage the social innovation network on their respective campuses. The goal is to provide aspiring student entrepreneurs with a platform and the resources necessary to transform their innovative ideas into promising social ventures.
Each UC System campus will have one designated Ambassador responsible for outreach, event organization, advising, and research. Ambassadors will receive personalized training and ongoing support and guidance from the Big Ideas team based at UC Berkeley. The role will take place from early September through December 1, with an expected 10-12 hours per week commitment. A training will be organized at UC Berkeley on September 7-8 to kick off the program.
The role consists of the following workstreams:
Network Identification & Engagement (30%): Identify and develop relationships with entrepreneurial focused organizations and individuals (on-campus and externally.)
Outreach (30%): Promote Big Ideas through class announcements, posters and emails.
Events (20%): Organize and lead at least 2 information sessions and networking event.
Student Advising (20%): Provide guidance and advice on the Big Ideas Contest process.
Who should apply?
Highly-motivated students interested in social entrepreneurship or innovation, able to take initiative and work independently on their respective campuses. Prior leadership or outreach experience preferred. Both upper level undergraduate and graduate students will be considered.
Benefits
Compensation: Competitive stipend.
Training: Participate in a 2 day training at UC Berkeley (mid-September, expenses paid).
Knowledge: Gain a deep understanding of entrepreneurship resources on your campus.
Exposure: Broaden your innovation network across the UC System and externally.
Résumé Development: Sharpen your CV and demonstrate your entrepreneurial leadership skills.
---
Past Innovation Ambassadors (2017)
Tiffany Jiang
UC Davis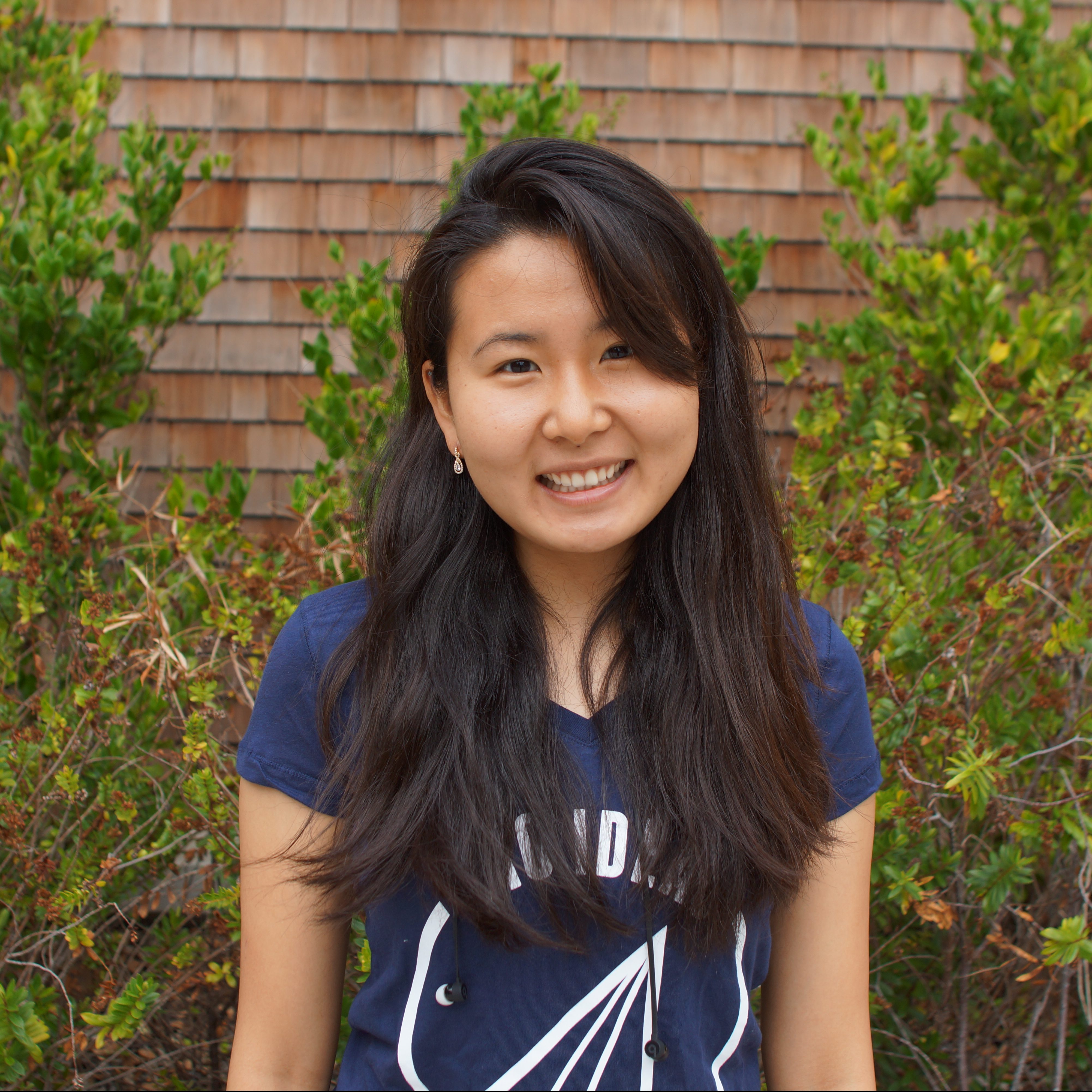 ABOUT TIFFANY
 Tiffany is a junior studying Economics and Philosophy and minoring in Data Studies. This past year, Tiffany has interned with Accenture in the AI Strategic Growth Initiative working on the ethical and responsible implementation of AI, as well as various investment groups in the Silicon Valley. She's interested in social entrepreneurship because of the potential it has to solve pressing problems and bring together perspectives from multiple disciplines.
Aleeha Kalam
UC Irvine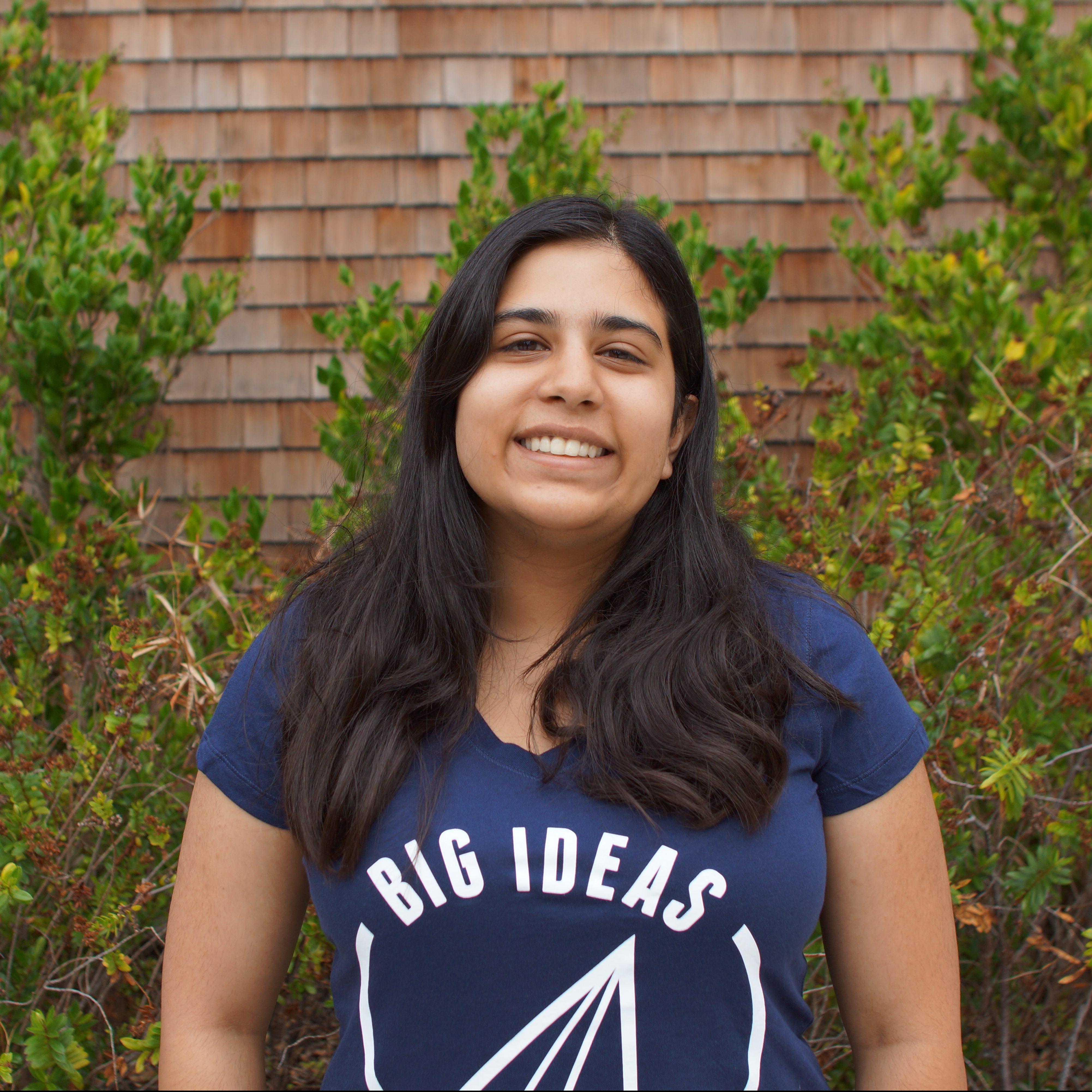 ABOUT ALEEHA
Aleeha is a sophomore Business Economics student at the University of California – Irvine. She enjoys learning about new technologies and innovative creations for alleviating poverty in the Middle East. Her experience includes internships with LPL Financial, K5 Ventures, The Portal, and PricewaterhouseCoopers Oman. On campus, Aleeha is involved with the Beall Center for Innovation and Entrepreneurship and the Blum Center for Poverty Alleviation. In her free time, Aleeha enjoys challenging her friends with board games and playing, dancing to Bollywood music, and playing with her cat. 
Jacob Moe
UC Santa Cruz
ABOUT JACOB
Jacob is a Social Documentation MFA student at the University of California, Santa Cruz (class of '19). He is managing director of the Syros International Film Festival and a documentarian with a focus on radio, film and other audiovisual media. He is interested in social entrepreneurship as a means of providing opportunities for investment and creative expression in precarious and underserved communities.
Aryana Kamelian
UC Santa Barbara
ABOUT ARYANA
Aryana Kamelian is a sophomore from Lincoln, Nebraska studying pre-med biopsychology and political science. In addition to serving on UCSB's global medical brigade, Aryana spent her first year developing a program called the Society of Undergraduate Psychologists that serves as a resource to all undergraduate students involved in or interested in psychology. Bridging her interests of biopsychology and political science together, she works in a social psychology lab that focuses on self & social identity. While she is fairly new to the social entrepreneurship environment, she is excited and driven by her own as well as others passion for facing the "big issues" with relentless strength and innovation. In her free time, Aryana enjoys TEDtalks, music, people watching, reading, running and Malcolm Gladwell's exceedingly controversial quips!
Arav Batra
UC Riverside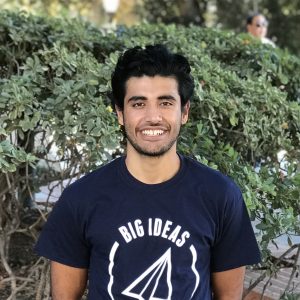 ABOUT ARAV
Arav is currently a junior majoring in Computer Science and Engineering at UC Riverside. He is the founder of the premier entrepreneurship organization on campus, Cross Campus Entrepreneurs, and has led many workshops on building a successful company. Apart from entrepreneurship, Arav has also led the sponsorship team for Citrus Hack, UC Riverside's award winning hackathon, and serves as the Professional Development Chair for Theta Tau, a Co-Ed Professional Engineering Fraternity. Arav has interned at fin-tech company Ellie Mae and is also in the process of starting his own company. His passion for entrepreneurship stems from working on something he is truly passionate about and can devote his life to. Arav enjoys fashion, investing, tennis, and parkour.
Kirk Hutchison
UC San Diego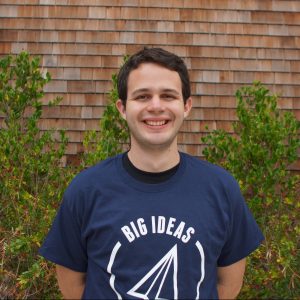 ABOUT KIRK
Kirk Hutchison is a senior studying History at UC San Diego with a focus on transnational history and border regions. He is the CEO of Worldcare Technologies, a student-led benefit corporation dedicated to developing and implementing a low cost HIV viral load testing system for use in the developing world. A Big Ideas alumnus, Kirk is excited to give back to the program and help other students who are working to make the world a better place. His hobbies include cooking, home brewing, and studying foreign languages. He also serves as Director of a robotics team at UCSD called Yonder Dynamics.
---