Workshops & Events
Information on this page will be frequently updated, so keep checking back for additional details on these events and more. Many Big Ideas events and workshops will be live-streamed from this webpage. Recordings will be made available immediately following each live-stream (see "Past Events" section below).


: Live-stream available


: Online appointments available
---
Upcoming Events
Pre-proposal Editing Blitz
(November 18 & 19 | All Day | 120 Blum Hall & Online) 
With only a few days left before the pre-proposal deadline (Nov. 20th), receive last-minute advice and help with your pre-proposal. Take advantage of this final opportunity to fine-tune your pre-proposal and receive last-minute feedback by signing up for an advising appointment with a member of the Big Ideas staff. Online advising available for remote teams.
Pre-proposal Deadline
(November 20 | Due 12 pm PT | Online submission)
Deadline to submit your pre-proposal! To submit your team's pre-proposal click here. Please allow at least 20 minutes to complete the entire process. Late submissions will not be accepted, so make sure to contact us beforehand if you have any issues or questions.
Past Events
Pre-proposal Writing Workshop
(November 7, 6:00pm PT | B100 Blum Hall) 
Industry Advising Clinic
(November 13 | 4 pm PT| B100 Blum Hall)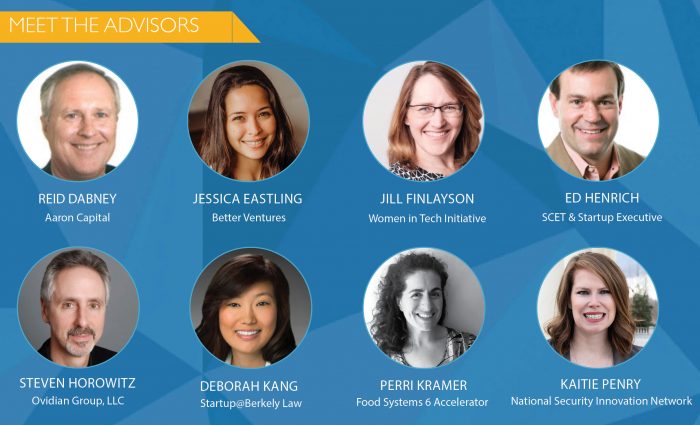 Circular Economy and Sustainable Design Workshop
(October 29 | 5:00pm PT | B100 Blum Hall)
Featuring: Rachel Dzombak, Circular Economy Researcher
What's the environmental impact of your Big Idea and how do you know? How can you plan for sustainability from the start? In this workshop, you'll learn about the circular economy and how to design products and services in a way that promotes sustainability and minimizes waste. You will also learn how to examine the potential environmental impacts of a product or service and hear about how companies today are addressing sustainability issues.
Pre-proposal Writing Workshop: Landscape Analysis 
(October 23, 6:00pm PT  | B100 Blum Hall) 
Big Ideas Information Session
Featuring: Darryl Diptee (2019 winner for Sonic Eyewear Project)

Big Ideas Kick-Off: Information Session
Featuring: Matt Turlock (2019 winner for Kaloum Bankhi)