Workshops & Events
Information on this page will be frequently updated, so keep checking back for additional details on these events and more. Many Big Ideas events and workshops will be live-streamed from this webpage. Recordings will be made available immediately following each live-stream (see "Past Events" section below).


: Live-stream available


: Online appointments available
---
Upcoming Events
Legal Entity Workshop:
(March 20| 5:00pm PT | B100 Blum Hall)
Is your social innovation project interested in taking the next step and registering as a legal entity? Are you unsure about the benefits and drawbacks of registering as a 501(c)(3) or a for-profit?  Join Big Ideas and Startup@Berkeley Law for an introductory primer that will discuss your options and help you think critically about which model is best for your social venture. RSVP required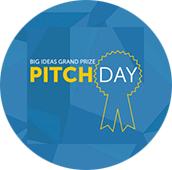 Grand Prize Pitch Day
(April 24 | 5:00pm PT | B100 Blum Hall)
Each year select finalist teams are invited to attend the Big Ideas Grand Prize Pitch Day in April, where teams present their project ideas to a panel of esteemed judges. Judges then select Pitch Day winners to receive an additional award, ranging from $1,000 for third place, $3,000 for second place, to $5,000 for first place. It continues to be one of our most exciting events! RSVP required
Awards Celebration
(May 1 | 5:00pm PT | B100 Blum Hall)
The Awards Celebration brings together the entire Big Ideas community to mark the conclusion of the 2018-2019 contest. This year's winners will participate in a poster session, have an opportunity to demo their prototypes, and network with attendees. Winning teams will be formally recognized and there will be plenty of opportunities for judges, mentors, industry professionals and teams to network, engage and learn.  RSVP required
---
Past Events
Full Proposal Writing and Application Video Workshop
(Recorded February 12, 2019)
This workshop provides guidance and feedback on how to effectively craft their 8-page written proposal. This session also highlights rules and best practices (tips!) for the newest element to the Big Ideas Contest — the 90-second application video!
Inventing Green Workshop: Exploring Sustainable Design
(Recorded: February 3, 2019)
Building off the Fall Enviro-Design Overview Workshop, the Enviro-Design Intensive Workshop will help teams further incorporate sustainable design and circular economy principles in their innovations, maximizing the innovations' environmental sustainability and marketability, and helping teams succeed in the Full Proposal Round of the Big Ideas Contest.
Part I
Part II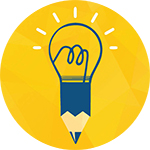 Final Round Kickoff Event
(Recorded:January 27, 2019)
Big Ideas finalist teams and their mentors will learn about expectations and best practices to guide them through the mentorship period.  The Big Ideas staff will provide additional guidance on the structure and goals for the final round.
Pre-proposal Writing Workshop: Storytelling for Innovation
(Recorded: October 30, 2018)
Receive guidance and feedback on how to effectively craft your Big Ideas pre-proposal. This workshop had added emphasis on storytelling and how to craft an effective narrative for the Big Ideas pre-proposal, led by Scott Shigeoka, an expert in storytelling and the Community & Design Lead at OpenIDEO.

Inventing Green Workshop
(Recorded: October 22, 2018)
Featuring: Jeremy Faludi, author of VentureWell's "Tools for Design and Sustainability"
Learn how to incorporate circular economy and environmental design principles into your project and gain valuable resources from top-notch experts in the field. This workshop will help student innovators examine the potential environmental impacts of their innovations from the very beginning phase of their invention/ innovation.